An average person's working hours add up to 90,000 in their lifetime.  As you spend one-third of your life at work, it is important to feel confident and at the top of your game.
One way you can achieve this is to dress professionally, but also add a personal touch to your outfit.      
Company Dress Code
Each company's work dress code policies will vary.
Make sure you research the company beforehand to get a feel of what an appropriate office attire means. That applies to you especially if you're going to an interview and want to make a great first impression.
There are four types of dress codes for females your company might require: business formal, business professional, business casual, and casual.
Business formal is a strict dress code limited to pantsuits or skirt suits.
Business professional attires allow a tad of colour and patterns on your clothes and accessories.
Business casual is a little less formal but still smart and professional.
For this type of business attire, you can wear skirts, sweaters, blouses, dresses and more. A casual dress code entails that you do not have to wear suits and can have more fun with your clothes.  
Universal Business Attire Don'ts
Most companies do not have strict dress codes these days. However, there are definite office dress code dos and don'ts you should follow in order to fit in or smash that interview.
First things first. Avoid wearing raggedy, wrinkled, or unclean clothes to work.
Think twice when choosing revealing clothing or clothes that make you uncomfortable.
Moreover, you should refrain from certain clothing articles such as tank tops, flip flops, sweatpants, leggings, shorts, t-shirts with offensive prints, etc. Leave those for when you're off the clock.
Dress for Comfort
Being comfortable doesn't mean you should wear sweatpants or leggings to your work as most companies will not appreciate that, even if the casual office attire is allowed.
It means you should choose materials, styles, and clothing that suit you the most.
Go for fabrics that are light, breathable, and do not crease easily. You do not have to sacrifice your comfort to look stylish and professional.
Also, you might have noticed that some colours, fabrics and silhouettes emphasize your best features.  Invest in clothes that compliment your features and make you feel confident.
Sometimes it is not about what you are wearing but how you are wearing it.
Back to Basics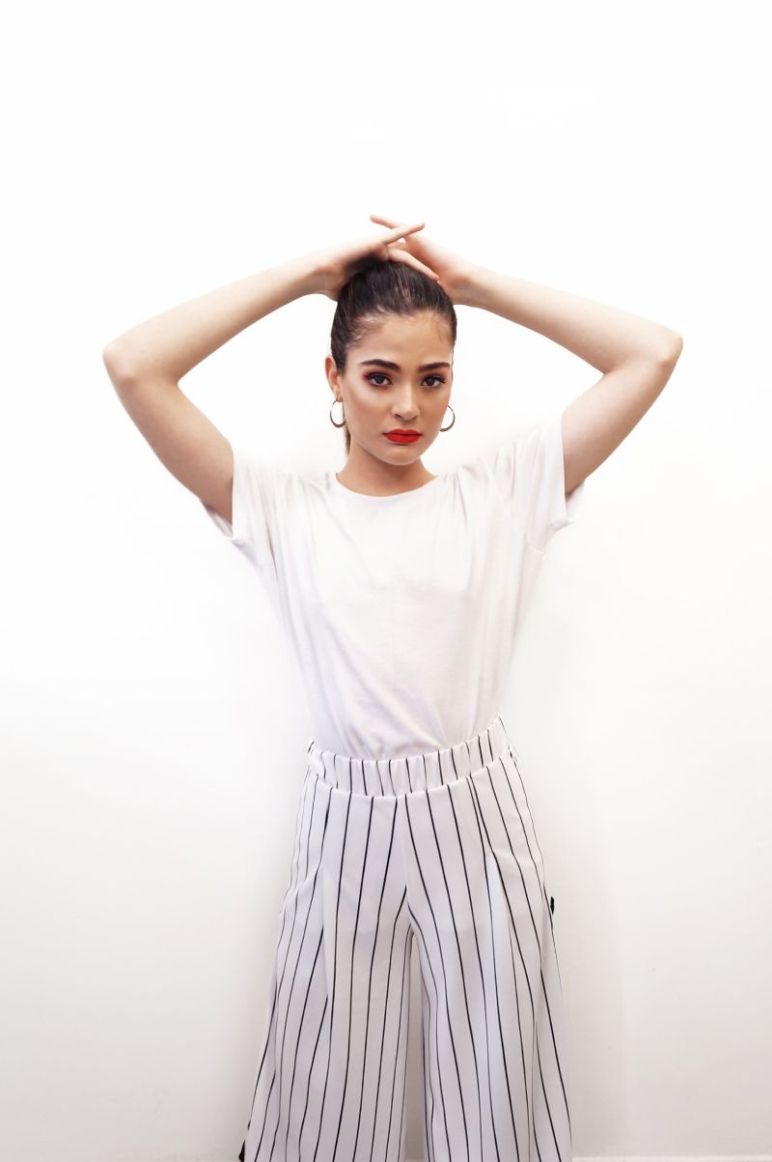 Dressing in office attire doesn't have to be expensive for women.
You can always combine essentials you probably already own and dress them up and down for the occasion.
When we say essentials, we mean items like jeans or pants that fit like a glove, white and black t-shirt, leather jacket, etc.
Read more about essentials in this article.
You can also use accessories to lift your outfits. Interesting belts, shoes, jewellery, scarves, or purses are game changes if you already have basics.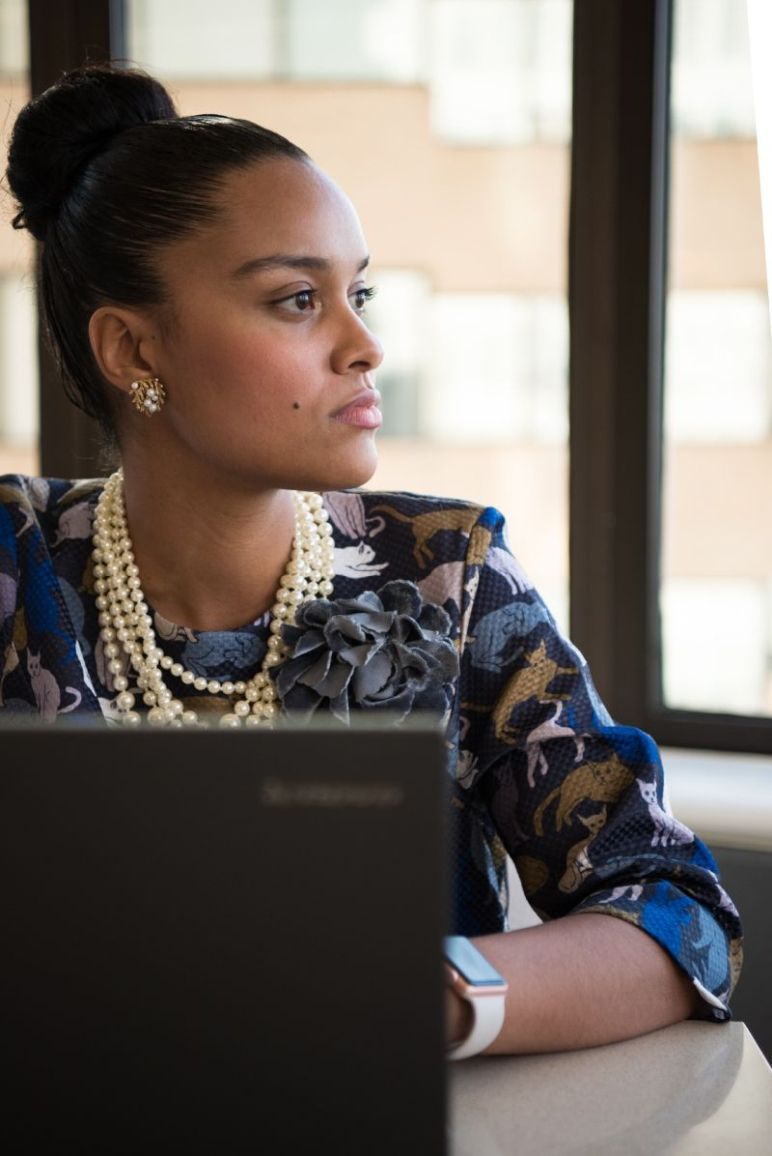 Simple details can bring completely change the concept of smart business outfits, making them elegant or edgy.     
Fashion icons such as Coco Chanel recognized that you can elevate your look starting with simplicity. Achieve that elegant Parisian flair with a little bit of red lipstick or winged eyeliner.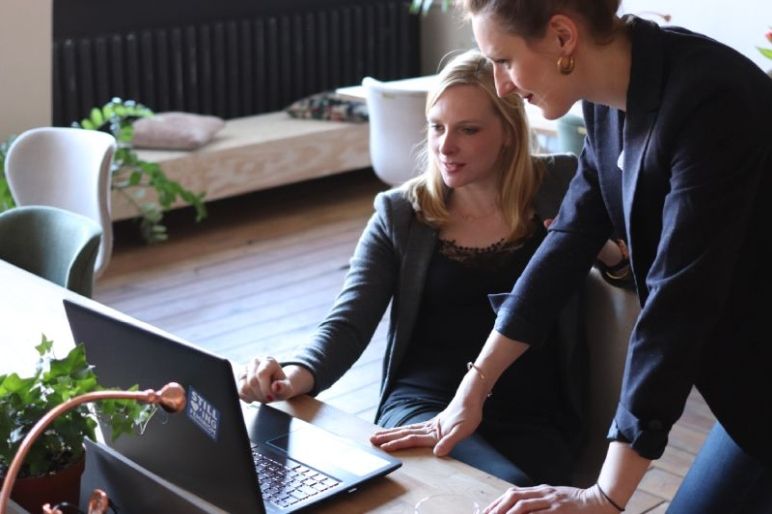 Simple Business Attire Combos
If you are still out of ideas on how to style office attire, you cannot go wrong with these outfit combinations:
Pantsuit for a business formal look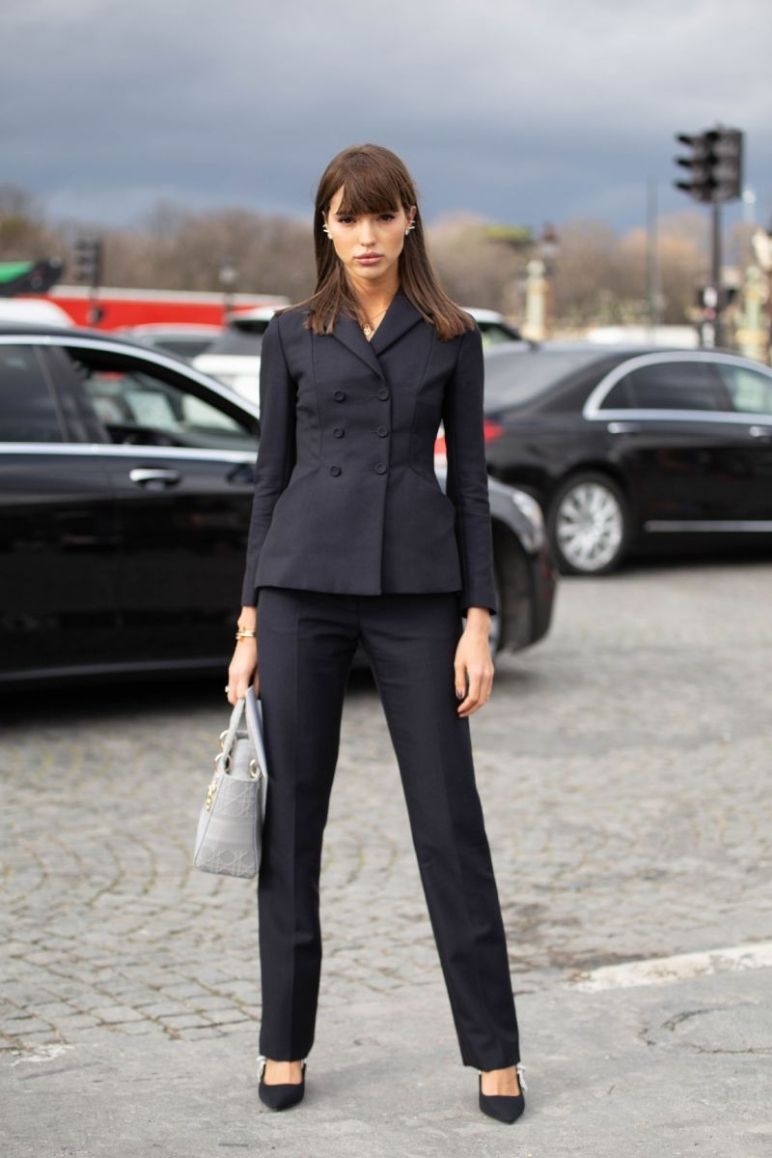 Blazer with a piece of statement jewellery for business professional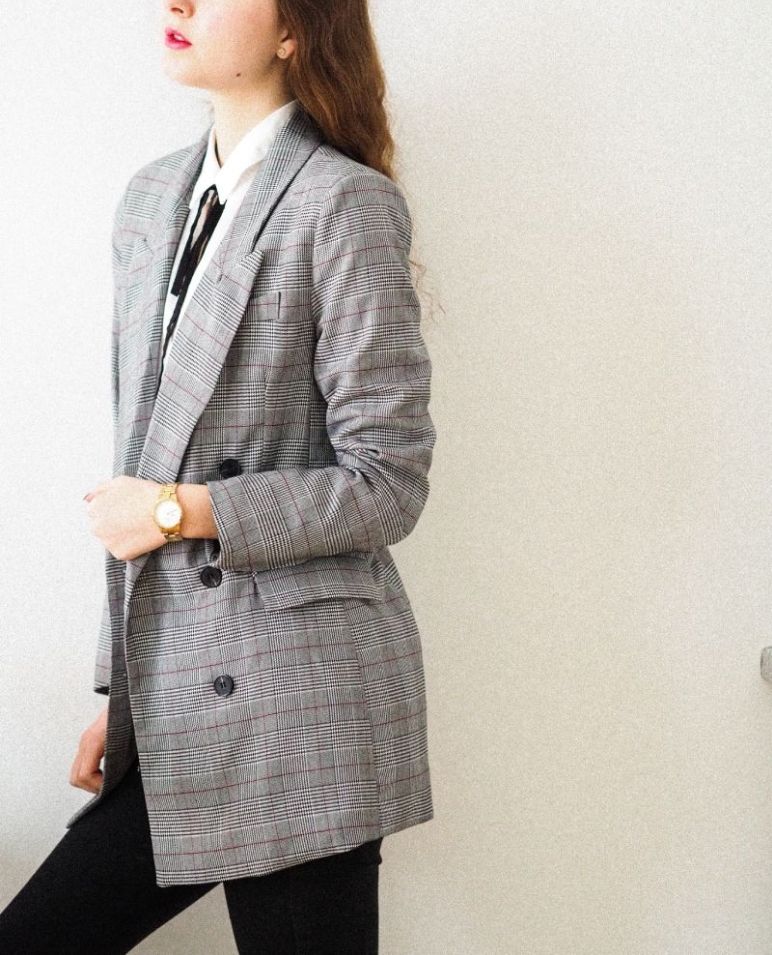 Monochrome basics with a pop of colour for business casual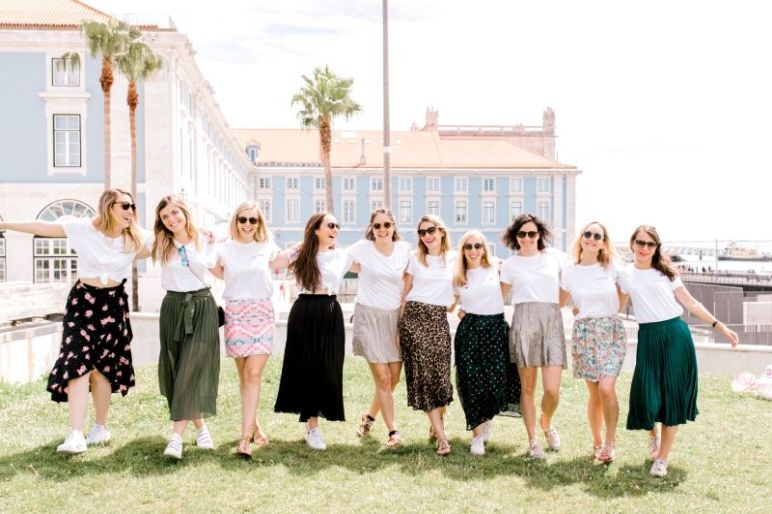 Earth tones and cosy clothes for a casual dress code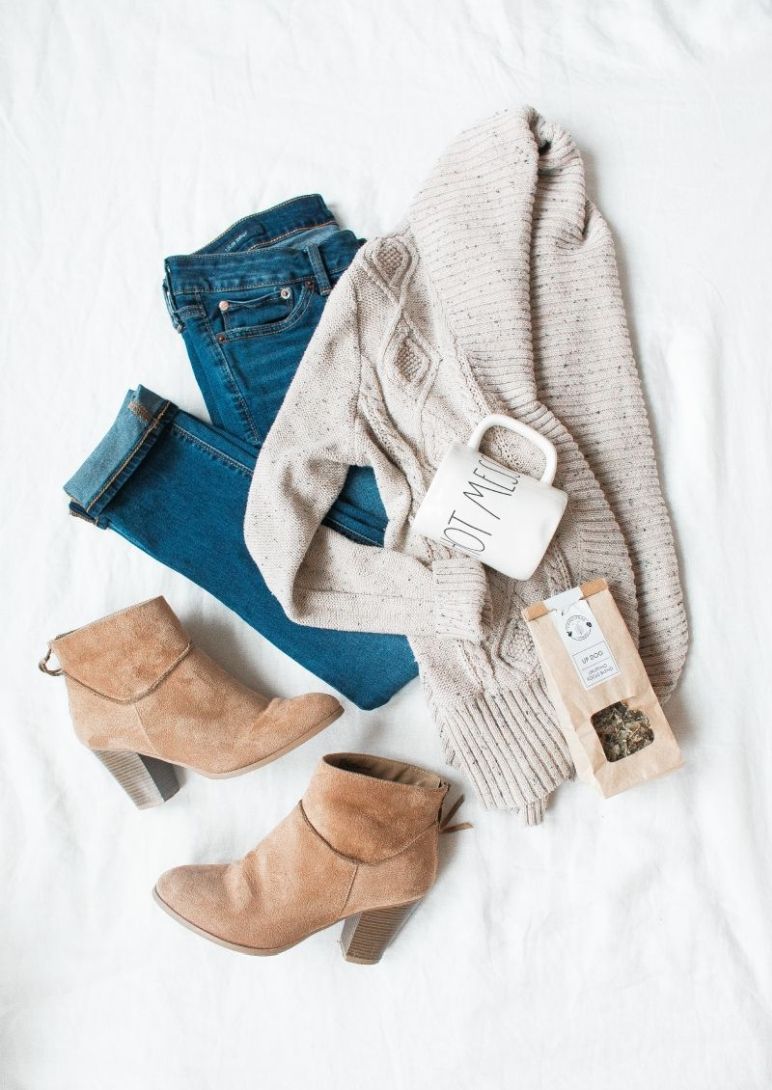 Still Working from Home?
If you're working from home, you might think that this isn't something that's relevant to you.
However, many remote employees still choose to dress up in casual office attire when working from home. Why?
Because dressing up professionally is beneficial if you have trouble separating work and home spaces. Namely, wearing business attire could subconsciously help you make the switch to work mode and mentally separate your domestic and work area.  
Also, you might need to attend an online business meeting or two, where you will have to dress in business professional attire. At least from the waist up.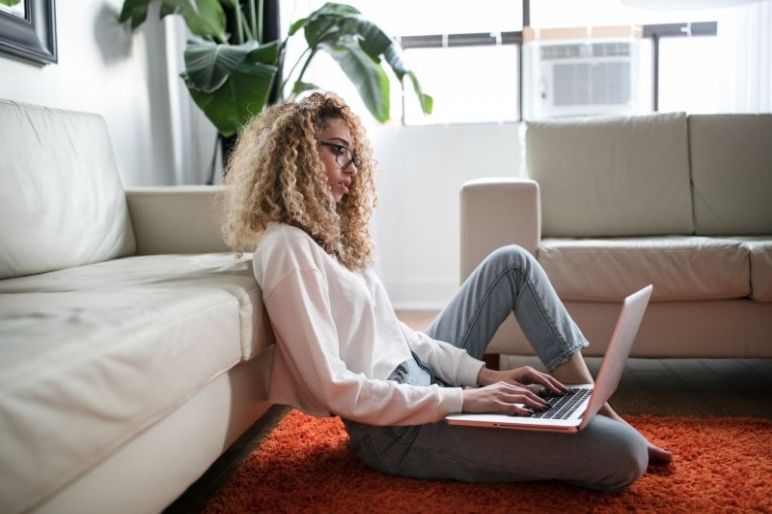 Final Word
Corporate dress codes will vary from one workplace to another. You can follow the above-mentioned general guidelines to transform essentials into your signature look with minimal effort.
There will be occasional trial and error on your part, but don't forget to have fun with your office attire and remember that it is all part of the learning curve.